Today I had the honor of having been invited to speak at the University of Kentucky's Graduate Student Leadership Conference. My talk was called "Democracy and Leadership in Higher Education: A Talk for Graduate Students." I seconded some of the prior speaker's remarks, which concerned the value of networking, including online and via social media. One student had expressed her aversion to social media. I explained that at least one wants to have a good Web site, as people do want to look you up some when getting to know you. One avenue that can help are social media profiles, but a good Web site can do wonders too. I would encourage some of the same things. He had said that Facebook isn't a great medium, but that's because he was thinking of one's personal Facebook profile. And obviously he hasn't read my post about why scholars need Facebook author pages (and since I wrote that piece, my author page following has grown from ~2k to ~141k).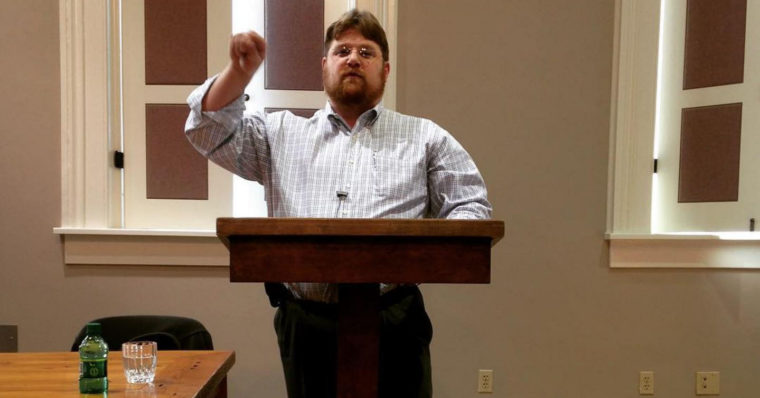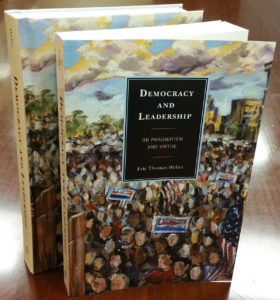 I wasn't there today to talk about social media, though. Instead, I spoke mainly about my 2013 book, Democracy and Leadership, and showed what I think we still have to learn from Plato, even if it needs updating for the modern and democratic era. I find a lot of value in reminding myself of what Plato's Socrates says in the first book of the Republic. There, Socrates says that good people won't be willing to lead. They'd rather others do it. But, some compulsion weighs on good people, inspiring them to be leaders against their inclinations. That compulsion is the fact, in his way of thinking, that worse people will lead. In the democratic era, the language of good people and bad people generally rings as unpleasant at best. My translation for democracy is to say that the compulsion could be instead that good people care about problems, injustices, that could be ameliorated with effort. Good people don't want to be at the top for its own sake, but accept positions of responsibility because of what would happen if other people would not stand up to address key problems.
After that, I explained how and why I think it's important that we continue to learn about leadership from Plato, even while we disagree with and let go of his authoritarian outlook. In other words, how he characterizes the virtues of leadership is problematic, but there's no doubt that wisdom is important for leadership, for example, including in the democratic era. It just needs to be understood, pursued, and embodied democratically. So, I talked about what I take that to mean in many contexts of leadership today, but focusing on prime challenges for grad students. After all, good people will need compulsion in grad school too. Leadership is generally thankless, or worse. Plus, it takes a great deal of time and effort, which generally means a distraction from one's other work. As such, engaging in leadership efforts as a grad student may well mean taking longer to finish one's program. That's something serious to accept. To want to lead despite that may well take some compulsion. Even if it does, however, grad student leaders would be wisest if they engage in democratic practices, acknowledging the dangers, challenges, and harms that can come from leading. They should also beware not to carry the world on their shoulders, as time is short, even at its longest, in graduate school (or we generally want it to be), and colleges and universities are slow-moving, relatively conservative institutions. So, at best one can make incremental change and pass on to the next group of leaders their chance to make a further difference.
As such, leadership in the grad school context should stay humble and stoic about what's possible, want to lead for the right reasons, and be award of the costs, challenges, and reasons not to lead, all while going after it anyway in those cases that truly call for such a sacrifice.
————–
P.S. Of course there was more detail in the talk, but this is the gist of what I had to say this morning, and the people in attendance seemed to appreciate thinking through these matters with me, raising some very thoughtful and valuable questions. My thanks go out to James William Lincoln and the Graduate Student Congress for the invitation.