Now that I'm finally catching up with my grant reporting obligations, I'm returning to work from October of 2015. We snagged some nice pictures of Judge Reeves while he was here and we recorded the video of the open forum discussion we held. U.S. District Judge Carlton Reeves of Mississippi's southern district caught my attention in particular with the speech he delivered at the sentencing case of a racially motivated murder in Jackson, MS. NPR called his speech "breathtaking," and it certainly is.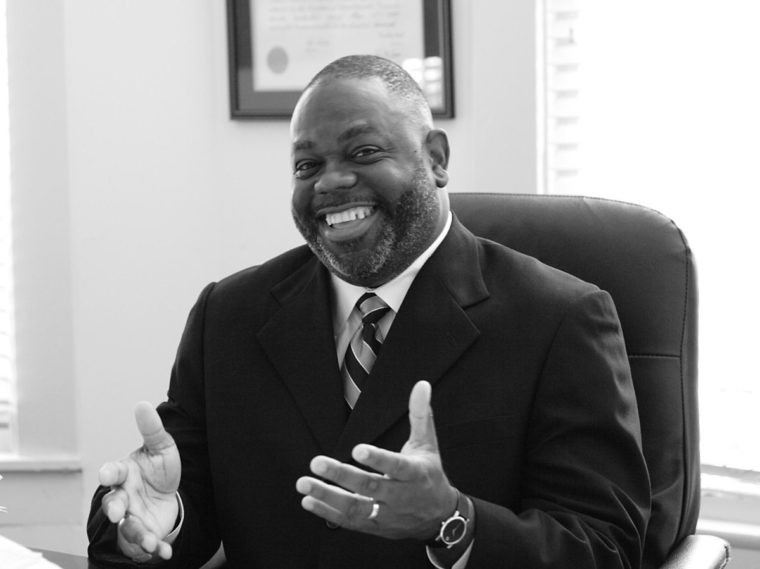 When I read it I was so moved that after a period of absorbing his deeply thoughtful remarks, I felt compelled to write to him and tell him how much what he said meant to me and to Mississippi. On a whim, I ventured to invite him, were he willing and ever able, to come talk with one of my classes, particularly on the Philosophy of Leadership. He got back to me the same day to say that he would be delighted to come. That's the kind of guy this now famous judge is. [Video is at the bottom of this post]
Here's the bio on Judge Reeves that NPR put together after his speech had garnered over a million downloads. It was a profound honor to have Judge Reeves meet with my students and me for lunch, my class soon after, and then the campus and Oxford community members who came to hear and speak with him. Judge Reeves is also famous and to some controversial for his judgments on prayer in school and on same-sex marriage. Progressive Mississippians came to meet the judge to thank him for his leadership and several called him a hero to them. Judge Reeves explained at our lunch and to my class that when he was growing up, his moral heroes in Mississippi were federal judges.
The interesting thing about Judge Reeves's position is that people think that judges must not be activists. Does that mean that they should not really speak up much on public issues? Judge Reeves thinks that they should. A judge should not be prejudiced in making his or her judgment on a particular case, but may, and Reeves argues should, voice their concerns about larger social issues and movements. I asked Judge Reeves whether he had been criticized for delivering the speech that he did at the sentencing for the murder of James Craig Anderson. Judge Reeves said just the opposite happened. If anything, people had issued threats because he upheld the Constitutional prohibition on governmental establishment of religion in public schools. For speaking up as he had, he explained, he had only received very positive feedback.
A judge holds a complex and interesting kind of leadership position, which is why I was eager to hear Judge Reeves talk about "Race and Moral Leadership in the U.S. Judicial System." I certainly gained a great deal from his visit, and I welcome you to watch this video of the forum we held with Judge Reeves. Here it is:
If you can't see this video in your RSS reader or email, then
click here
.
Follow me on Twitter @EricTWeber and "like" my Facebook author page to connect with me there.