Piece originally published in The Herald Leader, October 13, 2016.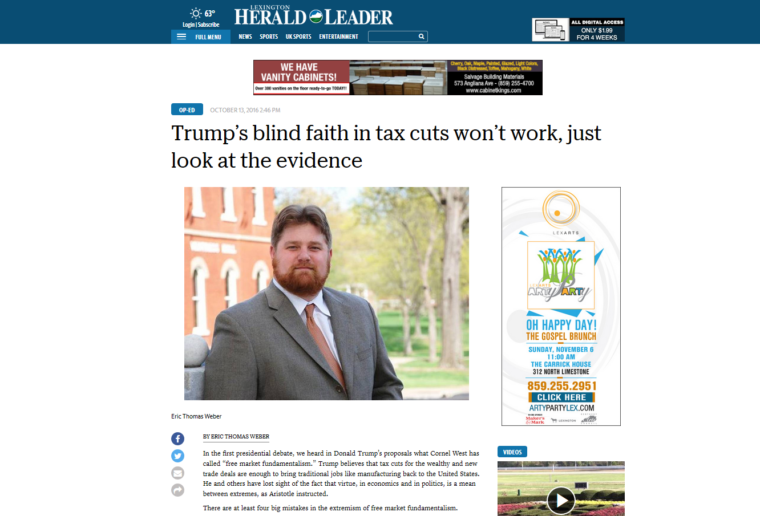 After watching the first Presidential debate, I was struck by how little Donald Trump had to offer in terms of actual policy proposals. He suggested renegotiating trade deals, but that's not something he can unilaterally do. I'm skeptical. The things government can do on its own, among his recommendations, included lowering taxes for the wealthy and for corporations. It's his panacea. It's also something that in many cases has already been shown not to work.
Of course, there can be too much. But for a man proud of paying no taxes, it's all the more absurd to suggest that taxes are too high on him. Here's my piece, covering what I take to be the four big mistakes in Donald Trump's free market fundamentalism.